Image of problem: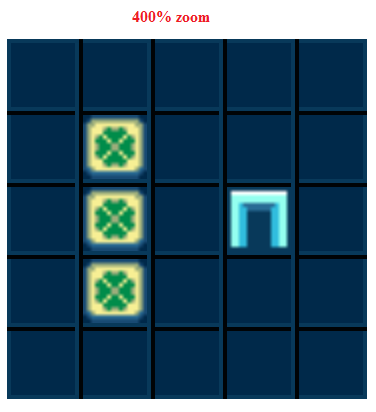 - Shadow lines ruin the map.
Location: http://etrian.wikia.com/wiki/Etrian_Odyssey_Wiki:Sandbox/test3/A1
I wish to make an edittable map of levels in a game for a wiki. Since the game has an ingame map drawing tool, we decided to use the same style as that (as seen in the image). The tiles have insides of 16x16 large. On the tiles, you can place icons (as seen in the image, the 3 clover boxes are treasure).
However, one thing bothers me - I can't get these darned black lines out of my tables! Is there any way to remove these shadows?