My understanding of Facebook Native Deep Linking was that all of my Open Graph activity would link to my native app and not to my web app. I have found that many of the links go to my native app, but some do not.
Links that take me to my app:
Post to Wall
Open Graph Posts in Activity Feed
App Bookmark
Links that take me to my app webpage in chrome:
A facebook built Open Graph aggregate on my wall. (I beat 4 levels, then it shows the 4 levels I beat). Note that I haven't built any aggregates for my Open Graph Actions/Objects yet.
Does anyone know why these aggregate links would not be linking to my native app? Am I doing something wrong?
FYI: I have Forced Stop on the Facebook Application and cleared its data many times, with no luck.
Edit
One thing I should point out is that the automatic aggregate can only be seen from a friend. So, if User A posts a bunch of actions into the open graph, then his FB friend User B would be the one seeing the automatic aggregate.
Here are two screenshots taken on my Nexus 7 running Android 4.1.2. Links circled in green take me to my Native Android App. Links circled in red take me to the webbrowser.
Aggregate of "created" action: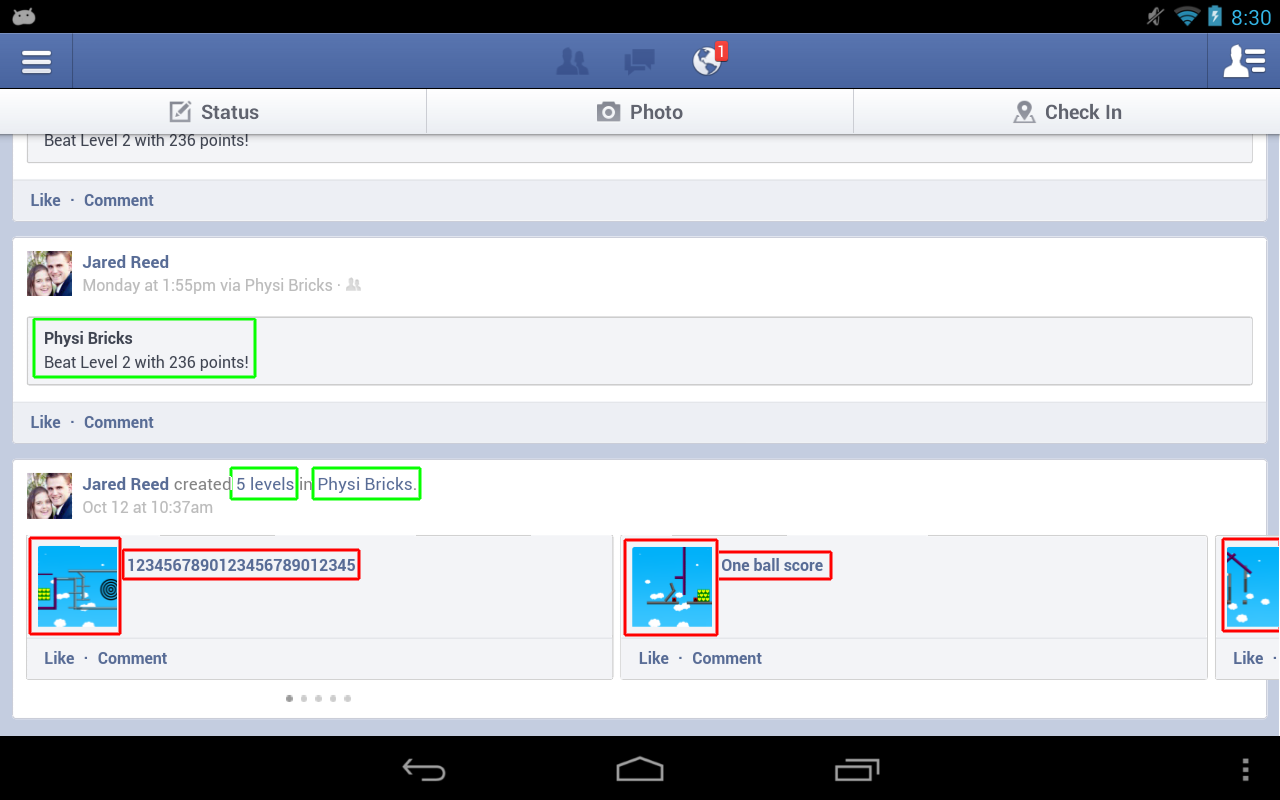 Aggregate of "like" action: