I have built a business directory with the following structure: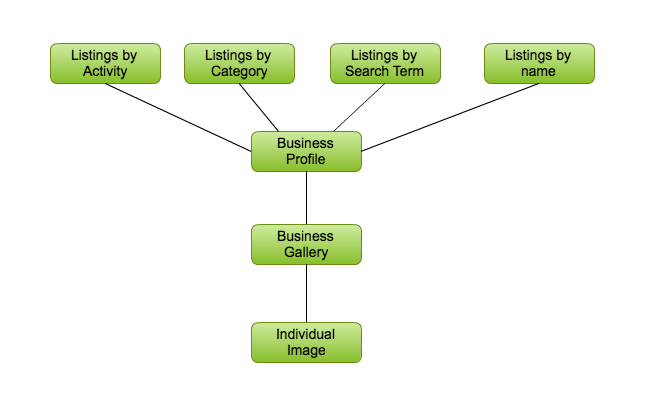 As you can see there are 4 different paths that can be taken to reach a business profile.
I would like to build a breadcrumb with html and php (no jquery) and be able to navigate from the business profile, business gallery and individual image page back to the listings page I came from.
Which function in php would I use to remember where I came from? Would I carry the url for the listings page through as a variable to the other pages? If so would I use a session?