I'm working on some robotics kinematics code, and I first wrote the naive, intentionally non-optimized function for calculating joint angles, so that I could measure the timings with a logic analyzer and have a tangible way of measuring the gains in optimizations such as fixed-point math.
I have two microcontroller boards that I'm playing with: a Teensy 2.0 and a Teensy 3.0. I'm using the Arduino environment to build code for them. The 2.0 is an 8-bit 16MHz AVR, like most Arduinos. The 3.0 is a 32-bit 48MHz ARM cortex M4.
The code pulls a pin low, does one leg's IK calculations, and then pulls the pin back high. I'm using an ancient logic analyzer to measure the time that the line is low.
The bizarre thing is that the ARM board has SIGNIFICANTLY longer time between edges! The AVR does it in around 960us, but the ARM takes more like 18.5ms!
This doesn't add up in my mind. Does anyone have any insight into why this could be?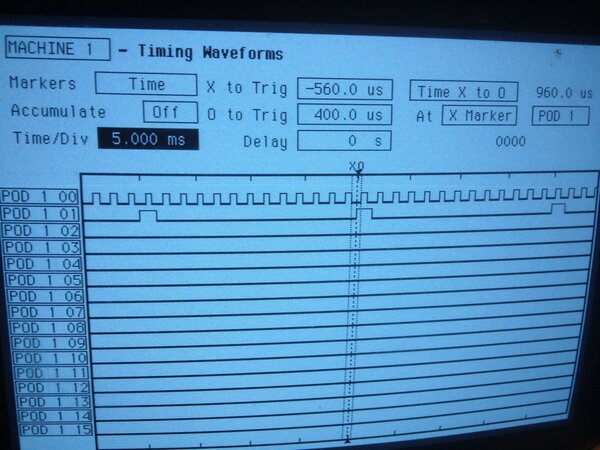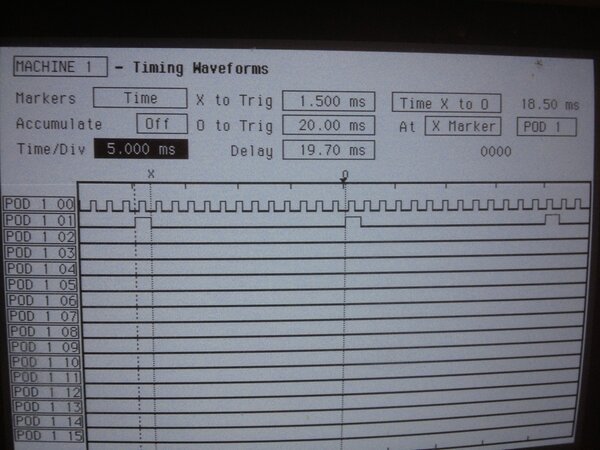 Here's the code I'm using. Don't mind the fact that it's intentionally non-optimized, and probably I'm bad at math, but that's not the question here :)
#include <math.h>

#define lc 21.0
#define lf 40.0
#define lt 62.0

#define lfsqrd 1600.0
#define ltsqrd 3844.0

struct Vector {
  double x;
  double y;
  double z;
};

struct Joints {
  double c;
  double f;
  double t;
};

void calc_joints(struct Vector *foot, struct Joints *joints) {
   double l1 = sqrt(pow(foot->y,2) + pow(foot->x, 2));
   double l2 = l1 - lc;
   double l3 = sqrt(pow(foot->z,2) + pow(l2, 2));

   double tx = atan2(l2, foot->z);
   double ty = acos( (pow(l3,2) + lfsqrd - ltsqrd) / (2 * l3 * lf) );

  // todo: convert these from radians to degrees
   joints->c = atan2(foot->y, foot->x);
   joints->f = tx + ty;
   joints->t = acos( (lfsqrd + ltsqrd - pow(l3,2)) / (2 * lf * lt) );
}

void setup() {
   Serial.begin(9600);
   pinMode(0, OUTPUT);
   digitalWrite(0, HIGH);
}

void loop() {
    digitalWrite(0, LOW);
    struct Vector v = { 10, 20, 30 };
    struct Joints j;

    calc_joints(&v, &j);
    digitalWrite(0, HIGH);


    Serial.print(j.c);    
    Serial.print(", ");
    Serial.print(j.f);    
    Serial.print(", ");
    Serial.println(j.t); 
}