I am searching for an C++ algorithm for trapezoidal decomposition of a polygon with holes. Anyone know a good library for it? At the moment I only found a lot of for Triangulation decomposition.
My goal is to do something like this: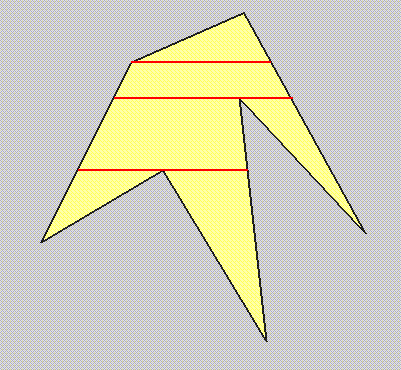 And at the moment I have a lot of problems with that. I found a few papers but no algorithm for it.