I always use a future version of Xcode to write my software, occasionally checking back in Xcode 3 to see whether the application still compiles there. It usually does. However, today I found out that Xcode 3 detects the application as iOS and not OS X.
I checked the Base SDK, and it's fine. I checked the architectures, deployment target, etc.
To illustrate the issue, here's a screenshot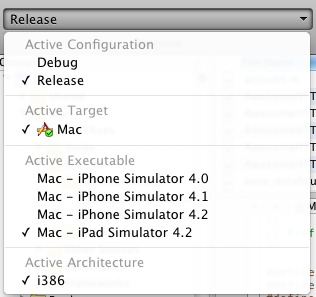 Again, my application is not an iOS application, but an OS X application.
What am I doing wrong?
PS: Yes, the Target is called "Mac".