This image should illustrate the problem quite well: (Fullsize)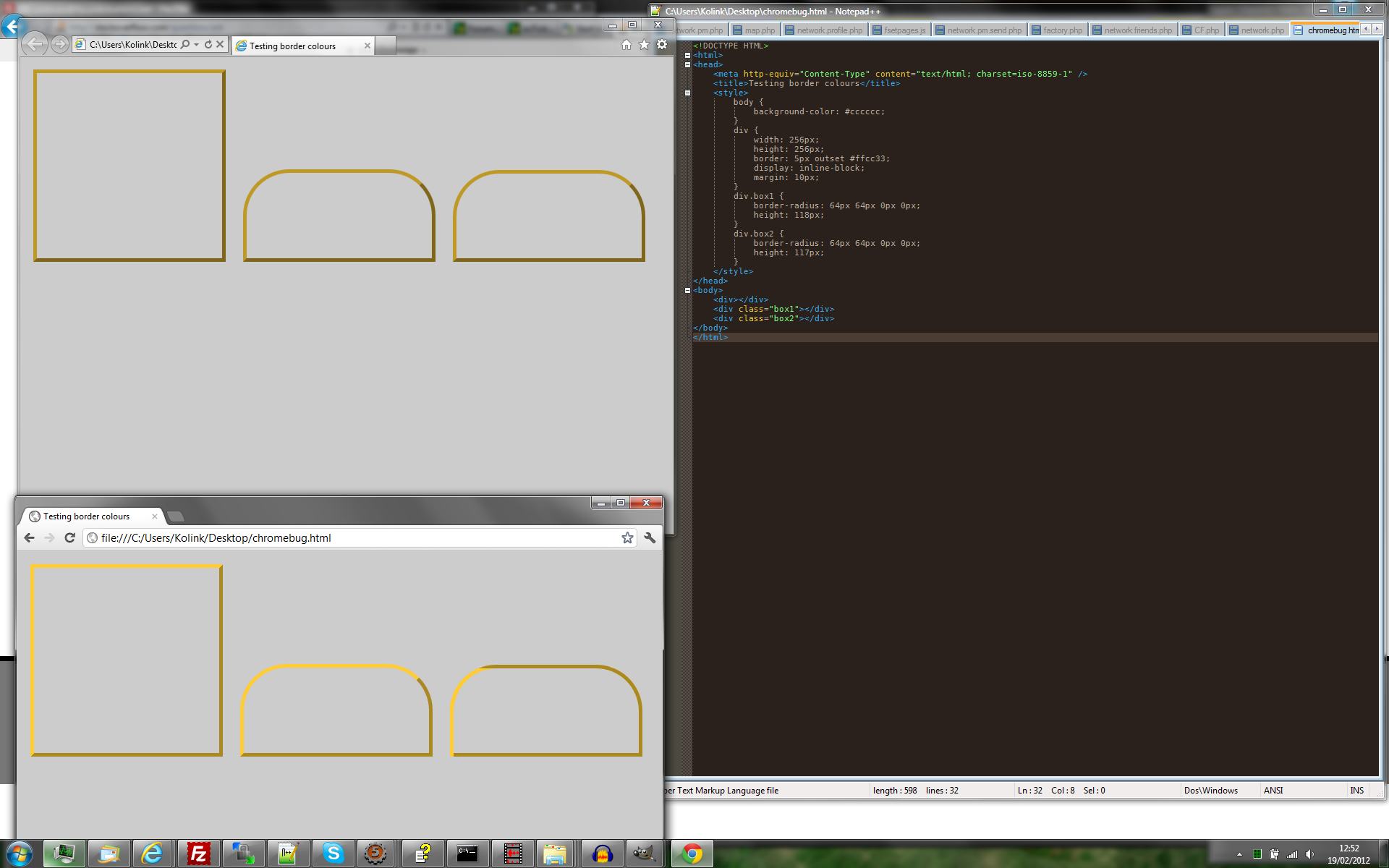 As you can see, there appears to be a bug with how Chrome handles border colours when there's a border radius involved. There's a very definite cutoff, roughly when the aspect ratio of the box is 2:1 or wider.
You can imagine this makes my tab system look extremely bad in Chrome...
Is there any way to fix this behaviour?