I've got a few UserControls on a panel separated by splitters. The containing panel is set to AutoScroll.
Since the Splitter control takes its parent's size into consideration when it resizes the controls it 'splits', the resizing of the UserControls inside it is limited by the panel's size.
I want to be able to move the splitter down to wherever the mouse was (even beyond the bounds of the container/form) when the user release it, and have the container panel resize accordingly (and show the scrollbars if necessary) .
I've tried all sorts of combinations with wrapping it with different panels, playing with the MinSize etc.. This is the best I came up with so far, but it's not what I want: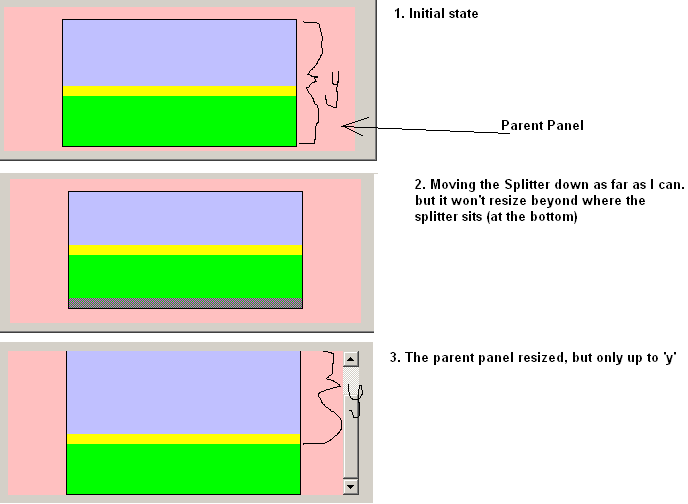 Does anyone have any ideas?