I don't know how to make the following use case diagram with multiple systems. What happens if I use for that example: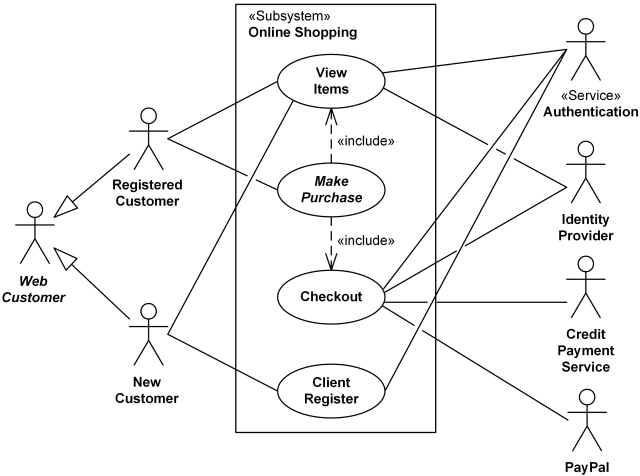 Another system that is for the developer actor that add the items. This is something what I am searching for:

(source: gliffy.com)
but is it possible to use multiple systems and connect them?
---
I have edited my idea here:
I have to sides, the Client side and server side, where admin can edit data, in administration menu, so it updates the server database and and the database of the client... but i don't now the right notation to use...